Thanks for visiting arts & metrics website! My name is Elena Villaespesa and I have created this website as a space to publish my research and talk about audience research and evaluation in the culture sector, especially in relation to digital.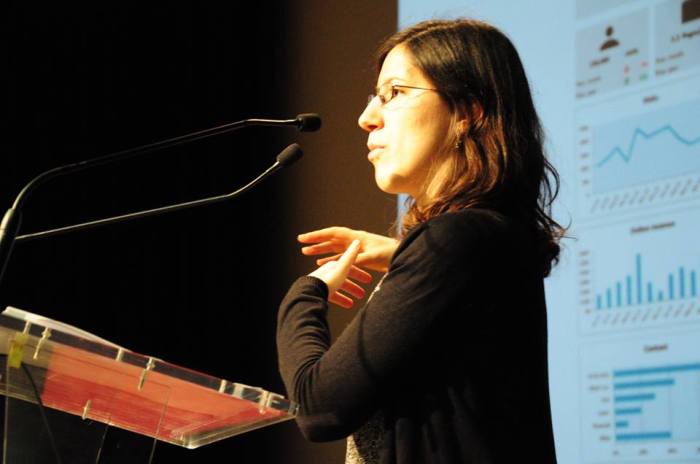 I completed my PhD at the School of Museum Studies at the University of Leicester. My research is about how museums can measure the impact and value of their social media activities. As part of my PhD research I worked in the action research project led by Culture 24 'Let's Get Real'. Tate is the main case study for this research and as part of this collaboration I became a Tate Honorary Research Fellow 15-17.
I work as an Assistant Professor at the School of Information at Pratt Institute. My research and teaching areas include: digital strategy, data analysis and visualization, and user experience applied to the cultural and museum sector. I also work as Digital Analyst at the Metropolitan Museum of Art where I am responsible for establishing and overseeing an analytics program to monitor and assess departmental channels, platforms, and programs. I analyze, conduct user research, and develop timely reports to understand the fluctuations in data and identify trends and opportunities to optimize the museum's digital platforms and programs. I am blogging about my work at the Met on the Digital Underground blog.
Previously I worked during five years as Digital Analyst at Tate producing website, mobile and social media metrics reports and co-ordinating surveys, to inform decision making with the aim of improving user journeys across different digital platforms. I wrote about this work on the Tate Digital blog and you can also find some templates and reports on the digital metrics page.
Find my full CV and connect on Linked In
Twitter: @artsmetrics | @elenustika
Email: evillaes@pratt.edu