Top takeaways from Meeker's Internet Trends 2017 report impacting the arts and museum sector
Every year Mary Meeker releases a report on internet trends. This year's report includes 355 pages full of data about global internet trends, online advertising, games, media and the cloud among other topics.
Here are my takeaways as it relates to the arts and museum sector:
Mobile, mobile and mobile. Unsurprisingly, mobile continues being a key internet trend. Besides the market getting saturated in terms of growth of devices, the average time people actually spend on their mobiles is increasing at a significant rate reaching now over 3 hours per day. Having a good mobile offer is a must for the online presence of the museum or cultural institution. That affects the content provided, the UX but also the technology that needs to render an easy accessible experience. For instance, according to Google research, 53% of mobile site visitors leave a page that takes longer than three seconds to load.  So you should check your site speed either on the Google Analytics reports or with tools such as Page Speed or Pingdom. The mobile trend has an impact on many other online user behaviors mentioned in the report.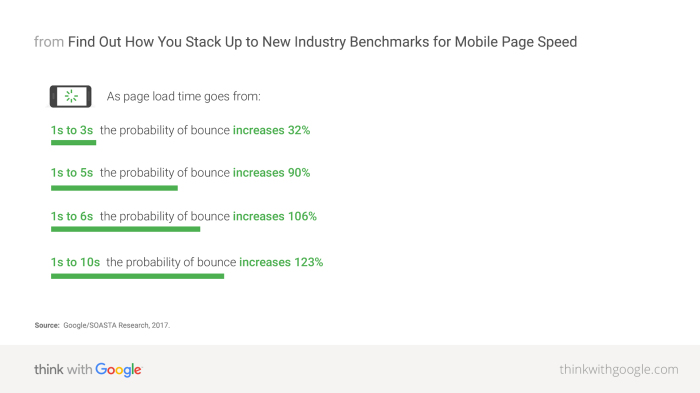 Local searches and local ads. This has been an SEO trend for a while as it is an important ranking factor and it is also becoming increasingly crucial for the organization's visibility. This trend relates to how people may be looking for information about your venue and its facilities, shops and restaurants.
Image search. This quote from Ben Silbermann, Pinterest Founder / CEO, in the report summarizes it: A lot of the future of search is going to be about pictures instead of keywords. This is a major one for museums!!! If the visual online content is tagged properly and machine readable the potential to make collections and visual content available to audiences is huge. Image recognition usage is increasing on mobile and machine learning is improving every day, so besides the need to optimize the images for organic search, there are unlimited options to create image search and browsing experiences.
Voice search. 20% of mobile queries are done via voice search and there are other stats that support this trend . The report shows a screen grab of someone asking Google about the closing times of MoMA. This could be one user case for a museum or culture venue, another one could be users asking Google about the museum objects they have in front of them or about the dancer of the piece they are about to watch. Using SEO best practices such as implementing schema.org and optimizing pages for natural language is essential to position your website for voice search results.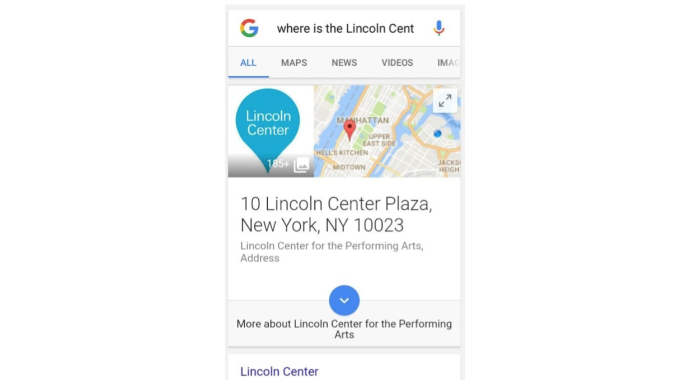 Google and Facebook dominate the ads world. When it comes to marketing and advertising, targeted ads on those sites seem to be the dominant trend and this could be important for promoting events, exhibitions or arts products especially on mobile devices.
Social media measurement. This is one of my favorite topics as this was the focus of my Ph.D. research. According to the report, the metrics organizations use to evaluate social media are engagement (56%), conversion & revenue (21%), and amplification & brand awareness (15%). The main challenge for organizations is how to measure social media ROI. The report provides insights into some successful content on social media: "Effective UGC can generate 6.9x higher engagement than brand generated content on Facebook".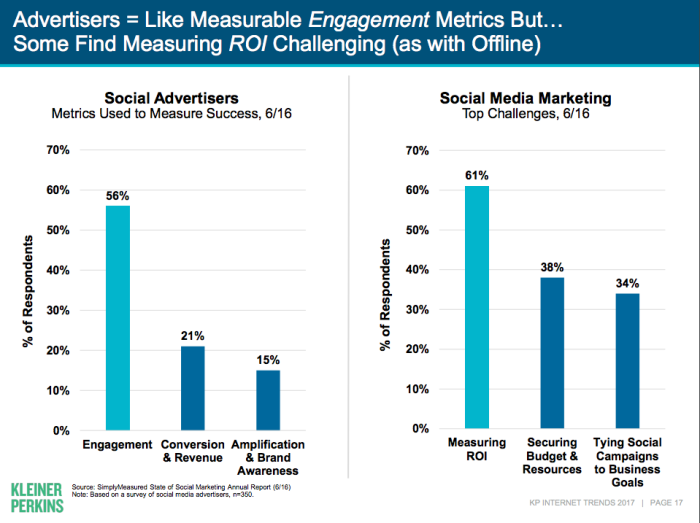 google analytics, mobile, SEO


Categorised in: Trends